Discover Conklin Honda Hutchinson
We offer everything you need to keep your Honda up and running.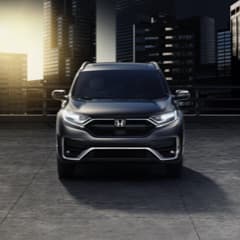 Current Offers
Discover special offers that can save you money on your next Honda vehicle.
View Offers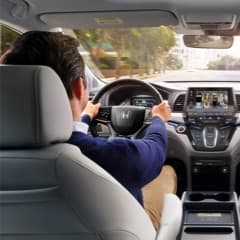 Value Your Trade
We don't just sell cars, we buy them as well. We make the selling process easy.
Appraise My Car
Honda Service Center
Our factory-trained technicians keep your car running at its best.
Schedule Service
Welcome to

Conklin Honda Hutchinson
Car Shopping Made Easy
Here at Conklin Honda Hutchinson, it is our mission to be the automotive home of drivers in the Hutchinson, and Wichita KS area. We provide a vast selection of new and used Honda car, truck and SUV's, exceptional car care and customer service with a smile!
Speaking of new Honda models, you have your pick of our showroom. Our dealership keeps a great stock of used cars, trucks, and SUVs in inventory. With competitive prices offered on every pre-owned model for sale on our lot, you won't find a reason to visit any other dealership in the Hutchinson and Wichita area.
#1 Honda Dealer Hutchinson, KS
Want to Talk Auto Finance?
Welcome to Conklin Honda Hutchinson, serving the Wichita, Kansas area. Leave the days of stressing over buying a car or repairing the one you own in your rearview mirror. Come to our Honda dealership near Wichita, KS, and you'll see that everything we do is designed to simplify your shopping experience. At the end of the day, we want to see you driving home in a fantastic vehicle that keeps you safe and perfectly meets your needs. If you're in search of a new and better way to get around Kansas, then you've come to the right place. We have a huge variety of brand-new cars, truck and SUV's for you to choose from, and the long list includes all your favorites: the new Honda Civic, Honda Accord sedan, Honda Odyssey, SUVs like the Honda CR-V, Honda HR-V, and Honda Pilot. Shopping within a pre-set price range? No problem: check out our expansive used inventory of Honda vehicles, or browse our collection of used cars from other makes. Regardless of your circumstances and the particular model you fall in love with, our Honda finance team will help you get the keys without blowing your budget.
We aren't only here for new-car shoppers, though. We have a skilled team of Honda service technicians who can get your vehicle back in shape. When you want to come in for routine maintenance like an oil change or tire rotation, we're happy to oblige. If you need to leave your car overnight for more complicated repairs, we'll make sure you receive top-notch service. We also can provide you with the quality Honda parts you're shopping for, as well as stylish and useful accessories.
Hutchinson, Kansas Honda serves the Wichita, Kansas area. When it comes to buying a Honda car, you want to work with people that you can rely on and trust. We are about trust, honesty, reliability, and much more. At Conklin Honda Hutchinson buying your next car will no longer be a stressful affair. We are your number source for new and used Honda sedans, pickup trucks, and SUVs.
At our dealership near Wichita, Kansas, we are not only about selling cars, but we are also committed to exceptional customer service, to every individual that walks through our doors. Whether you have a specific model in your mind, or you just want to keep your options open, our friendly professionals at Hutchinson Honda are ready to help you make an informed decision, throughout your buying process.
At Conklin Honda Hutchinson we are upfront with our clients when it comes to prices and lease quotes. Therefore, you will never be taken around or pushed to settle for a car that you don't like. We operate a no-pressure dealership. Our knowledgeable and friendly sales staff will take you through the options available while helping you to narrow down to a specific choice. Whether you just want to explore our inventory and compare prices, or you just want to buy the car on the same day, we will always treat you like a deserving customer.
Thanks to our pressure-free approach, trustworthiness, and upfront pricing, Conklin Honda Hutchinson is one of the best dealerships you will ever come across in Kansas. We understand the importance of keeping our customers comfortable, during the car buying process. We have a Honda truck, SUV, crossover, or car of your dreams and we will ensure you leave our showroom with satisfaction.
Our Service Center
Regardless of whether you bought your Honda vehicle from us, we are always ready to service or repair your car. We maintain an excellent service facility, staffed by certified and factory-trained technicians, who understand your vehicle in and out. From complex repairs to basic maintenance, we have the tools and the expertise required to ensure your Honda remains in excellent shape. Furthermore, our services are affordable, and therefore you will not have to break the bank, to keep your car in good shape. We understand that servicing and repair can be an inconvenience. It is, therefore, our mission to ensure you are attended to as soon as possible.
Our certified technicians are also ready to answer any questions that you might have, concerning your car. Since we only use genuine Honda parts, you can be confident that your car will retain its legendary dependability. Furthermore, with our advanced technology, we will also be able to access your vehicle's repair history. If you have been putting off maintenance for a while, this is the best time to stop by our service center, for a checkup. Schedule service at Hutchinson Honda and you will experience service with a difference.
Our Inventory
As one of the largest automotive dealers in Kansas City, we are always innovating, while striving to change the way you buy your vehicle. It doesn't come as a surprise that we have one of the largest inventories of Honda vehicles you can find in the area. Whether you are looking for a new Honda Accord, or you want a pre-owned Honda Ridgeline, Conklin Honda Hutchinson has what you need. We also provide numerous options and packages to choose from, as you embark on owning your next car. We are conveniently located in different parts of the city, to serve all our customers. Conklin Honda Hutchinson Dealership Serving Wichita, Hutchinson, Newton, Kansas land areas.
We understand that your schedule might be tight, and you may not have the time to visit us and choose your preferred car. That's why we offer an online system, which allows you to browse through our inventory. With this system, you can select any model, check the price range, available trims, and even specifications. We are all about making your car-buying experience an exceptional moment.
Visit Us Today
Conklin Honda Hutchinson is a renowned Honda dealer in Kansas, thanks to our friendly, honest, and fast services. We are pleased to deliver this exceptional experience to every customer. Our experienced and courteous sales personnel, is ready to answer all your questions, as you make your buying decision. If you are in the market for a new or used Honda vehicle, feel free to peruse our numerous makes, styles, and models. We will also help you to choose any new or pre-owned vehicle that suits your lifestyle.
Also, our state-of-the-art service department will keep your Honda vehicle in excellent condition. We understand that the car buying process can be a stressful affair. We also know that finding a reliable and trustworthy mechanic, is not easy these days. However, instead of driving all over the city, just stop by Conklin Honda Hutchinson, and you can have all these services in one place. Whatever your automotive needs are, Hutchinson Honda is the place to go. Give us a visit, send an email, or give us a call, and we will be happy to serve you.
Conklin Cars
You can find Conklin Cars Hutchinson Honda at 1400 East 11th Ave in Hutchinson, KS. We're easy to reach for shoppers from Wichita and the greater state of Kansas. Come by and visit us today!
Local Points of Interest and News of Interest

January Third Thursday Inside at Memorial Hall

On January's Third Thursday, the community of Hutchinson, Kansas, gathered inside Memorial Hall for an evening of shopping, dining, and entertainment. The event, which focused on "Hutch Happenings," featured over 30 booths from local non-profits, businesses, and artists, providing attendees with the opportunity to connect with their community and learn more about the exciting things happening in Hutchinson for 2023. In addition to the booths, the event included stage performances from 6 to 8 p.m., adding to the festive atmosphere. The evening provided an excellent opportunity for individuals to explore the diverse array of offerings in their hometown and support local organizations and artists. The event was a great success, thanks to the participation of numerous local businesses, non-profits, and artists, as well as the enthusiastic support of the Hutchinson community. January's Third Thursday at Memorial Hall was an excellent example of how a community can come together to celebrate its strengths and promote its future.

Source: https://hutchpost.com/posts/a28abca7-934d-4762-81da-9905f905b10a

Location Hutchinson, Kansas 1400 E 11th Ave, Hutchinson, KS 67501, United States -1.2537249, 36.7165350

Map: https://goo.gl/maps/FmJMNJoRpvA7WNd38

Hutchinson Chamber Of Commerce

The Hutchinson/Reno County Chamber of Commerce is the hub of the business community in Hutchinson. With a growing and thriving membership of business owners, stakeholders, leaders, entrepreneurs, and innovators, the Chamber is dedicated to supporting the local economy and promoting the area as a great place to own and grow a business. The Chamber provides a wide range of resources and services to its members, from networking opportunities to educational programs and advocacy on key business issues. Whether you are an established business looking to expand your reach or a start-up just getting off the ground, the chamber is here to help. Also, this chamber is a powerful voice for the business community, working to ensure that the area remains a great place to live, work, and play.

Source: https://www.hutchchamber.com/

Location Hutchinson, Kansas 117 N. Walnut P.O. Box 519 Hutchinson, KS 67504 -1.2582379, 36.7065049

Map: https://goo.gl/maps/NnUbj4nMKdQzzoXs5

Wichita Chamber Of Commerce

The Wichita Chamber of Commerce is a vital organization that is committed to supporting local businesses and their employees. With over 1,400 business members, the Chamber is a powerful voice in advocating for the economic well-being of the Wichita region. The Chamber's leadership, both in its volunteer ranks and among its staff, works tirelessly to provide resources and support to help businesses succeed. Whether through business networking events, educational opportunities, or advocacy efforts, the Chamber is always working to create a business environment favorable to its members. By providing a platform for businesses to connect, learn, and grow, the Chamber helps ensure a bright future for the Wichita region.

Source: https://www.wichitachamber.org/

Location Wichita, Kansas 350 W Douglas Ave Wichita, KS 67202 -1.2582379, 36.7065049

Map: https://goo.gl/maps/wVDZgED7DrfeXdBp9

Wichita Business Expo

The Wichita Business Expo is an event not to be missed by those in the business community. This annual event, held each September, is a hub of activity and a prime opportunity to network and connect with industry leaders from a variety of business sectors. Whether you are in search of products, and services, or simply a chance to network and grow your connections, you will find everything you need at the Wichita Business Expo. This premiere business-to-business trade show is the perfect place to meet and mingle with the top names in the industry, learn about the latest trends and products, and gain valuable insights into the future of business. With a wide range of exhibitors, you are sure to find exactly what you are looking for and make meaningful connections along the way.

Source: https://www.wichitachamber.org/wichita-business-expo

Location Wichita, Kansas 350 W Douglas Ave Wichita KS 67202 -1.2582379, 36.7065049
Contact Us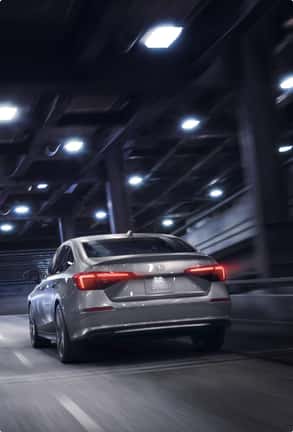 Get Directions
We are located at: 1400 East 11th Ave Hutchinson, KS 67501